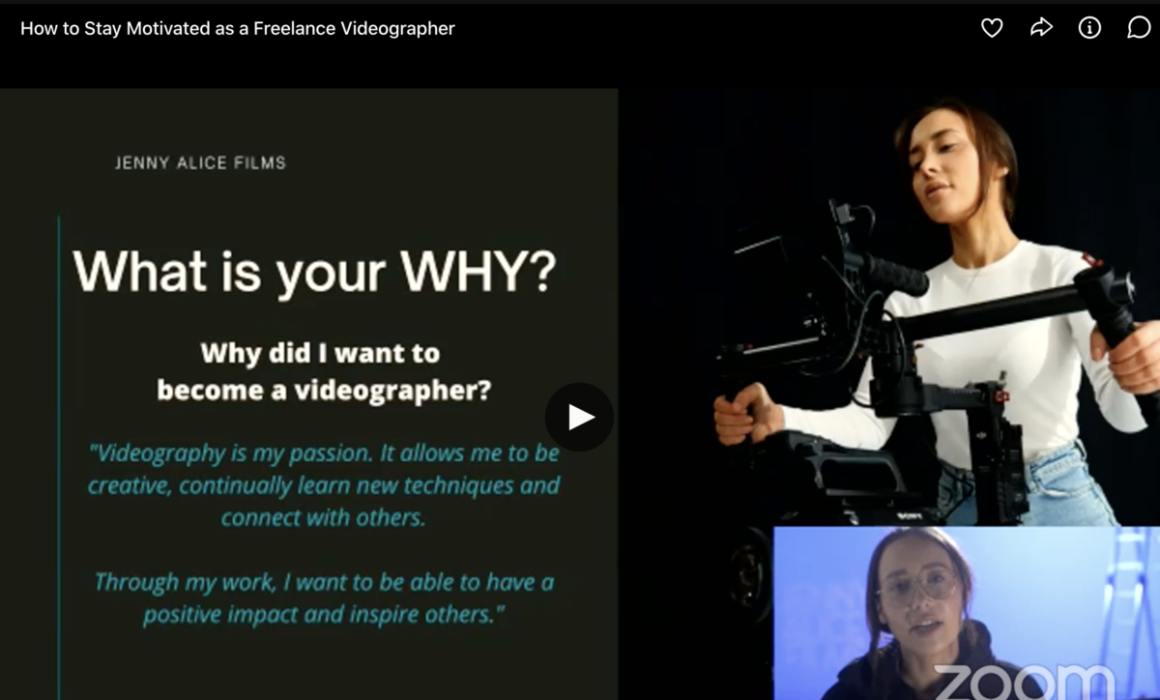 This week I streamed a live webinar for B&H Photo about, "How do I stayed motivated as a freelancer?" I get asked this question a lot.
During the pandemic in England, where I am based, we are back in our 3rd national lockdown, so work can feel harder than normal and a lack of motivation has struck many creatives.
In this webinar I shared some tips and tricks on how I was able to find new clients, remain creative and focused, and build my freelance career in the middle of a pandemic.
The aim of this webinar was I wanted to help other videographers/freelancers, or even anyone feeling unmotivated, to watch this webinar and feel inspired.
If you would like to watch this webinar, the link is below to the vimeo: