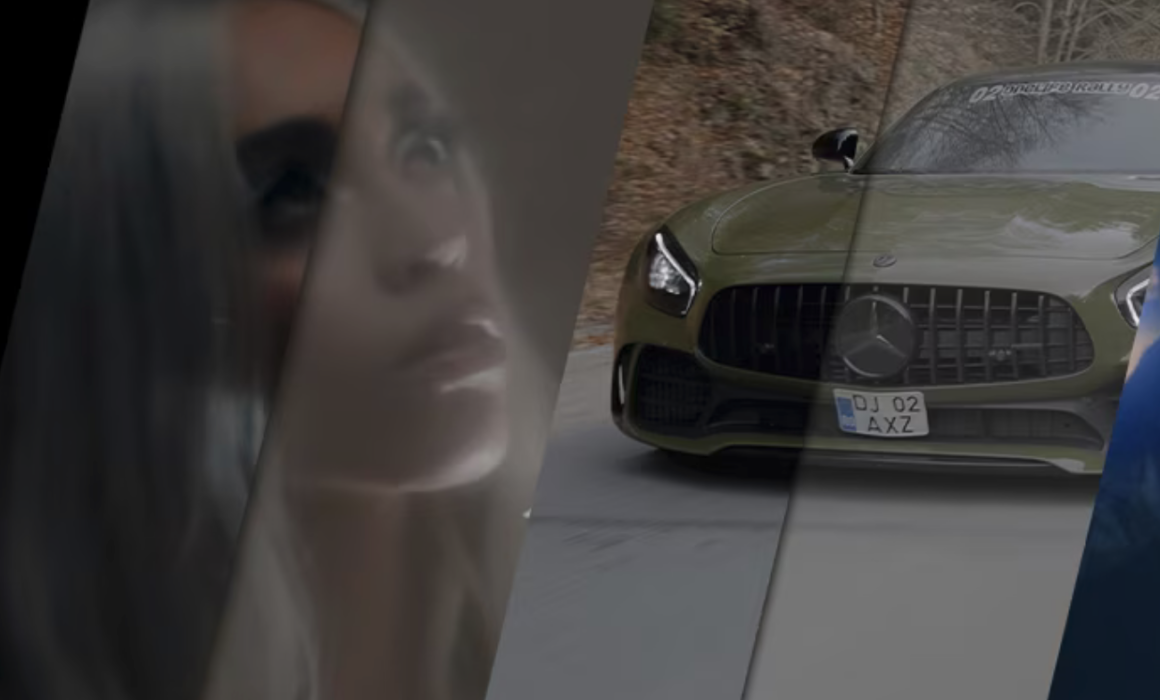 Sony Pro Ambassadors Offer Free LUTs: Explore Jenny Alice's LUT Collection and More
If you're a filmmaker or videographer, you're likely aware of the crucial role that color grading plays in elevating your footage from ordinary to extraordinary. Look-Up Tables, or LUTs, are powerful tools that enable you to apply specific color grades and looks to your videos with ease. In this blog post, we are thrilled to introduce you to a selection of exceptional LUT collections, provided by myself and other Sony Pro Ambassadors. Each collection is tailored for Sony Cinema Line cameras and available for free. These LUTs will empower you to create mesmerizing cinematic looks for your videos. Let's delve into the realm of creative possibilities.

Dennis Schmelz's LUTs Collection: Exploring Chicago and Beyond
Dennis Schmelz, a globetrotting filmmaker, is renowned for his unique cinematic style. In his LUT collection, you'll discover the exclusive "Chicago" LUT, a nostalgic nod to the 1980s with a vintage look characterized by its clarity and color neutrality. Additionally, Dennis offers his vibrant "Netral" LUT, accompanied by two equally impressive options. Download this collection and transport your footage to the enchanting streets of Chicago.
Download Dennis Schmelz's LUTs
Alexandru Don's V2 LUT Collection: Elevating Skin Tones and Dynamic Range
Alexandru Don's LUT Collection is a game-changer for users of Sony cameras. Designed to enhance skin tones and preserve dynamic range, this collection features over twenty LUTs, catering to a wide range of creative and natural looks. What's more, this collection now includes a brand-new cinematic Christmas LUT, allowing you to infuse festive magic into your videos. Enhance your footage with this remarkable LUT collection today.
Alister Chapman's LUT Collection: Capturing Blockbuster Aesthetics
For those who crave the dramatic and intense looks inspired by recent blockbuster movies, Alister Chapman's LUT Collection is tailor-made for you. These LUTs are optimized for Sony's FX3 and FX6 cameras but also deliver exceptional results with other Cinema Line cameras like the FX9 and VENICE. Download this collection to impart that epic cinematic feel to your footage, captivating your audience.
Download Alister Chapman's LUTs
Horacio Cabilla's LUT Collection: Embracing Natural Environments
Horacio Cabilla, often found working in the great outdoors, has curated a collection of four LUTs perfectly suited for Sony's FX9, FX6, and FX3 cameras. These LUTs are designed to enhance the beauty of nature in your videos, adding an extra touch of brilliance to your work. Immerse yourself in the magic of Horacio Cabilla's LUTs by clicking here.
Download Horacio Cabilla's LUTs
Mathieu Le Lay's LUT Collection: Nature's Color and Contrast
Mathieu Le Lay's LUT Collection draws inspiration from the wonders of nature and is specifically designed to add pleasing contrast and color to natural light footage. These LUTs are ideal for Sony's FX9, FX3, and FX6 cameras. Download this collection to infuse the beauty of the great outdoors into your videos.
Download Mathieu Le Lay's LUTs
Jenny Alice's (my own) LUT Collection: A World of LUTs
Jenny Alice's LUT Collection, one of the offerings by Sony Pro Ambassadors, includes four distinct LUTs: Rose, Twilight, Spring Dawn, and Mediterranean Sun. These LUTs are tailored for use with FX3 and FX6 cameras, and they also yield fantastic results with other Cinema Line cameras such as the FX9 and VENICE. Download Jenny Alice's collection to explore a world of creative possibilities for your videos.

Vinicius Souza's LUTs Collection: Aesthetic Vision Unleashed
Vinicius Souza's LUT Collection is a reflection of his artistic vision. Each LUT in this collection evokes wistfulness and charm, infusing your videos with a unique aesthetic. By applying these LUTs, your footage acquires a gentle and subdued quality, embracing a muted yet captivating range of colors. Download this collection to infuse your videos with a touch of artistic allure.
Download Vinicius Souza's LUTs
Expand Your Creative Horizons with a LUT Library
Lastly, explore the benefits of Look-Up Tables for on-set monitoring and color grading in our LUT library. You can download free Sony and third-party LUTs to enhance your workflow and unleash your creativity. Find out more and elevate your filmmaking game.
In the world of filmmaking and videography, LUTs are the key to unlocking your creative potential. These free LUT collections, provided by Sony Pro Ambassadors, offer a diverse range of creative options. Whether you're diving into the vintage charm of Dennis Schmelz's Chicago LUT, enhancing skin tones with Alexandru Don's V2 LUTs, pursuing a cinematic blockbuster look with Alister Chapman's collection, capturing the beauty of nature with Horacio Cabilla's LUTs, adding contrast and color with Mathieu Le Lay, exploring the world of Jenny Alice's LUTs, or infusing artistic allure with Vinicius Souza, these downloads are your gateway to creating captivating cinematic looks. Download them today and elevate your videography to a whole new level. Your audience will thank you for it!