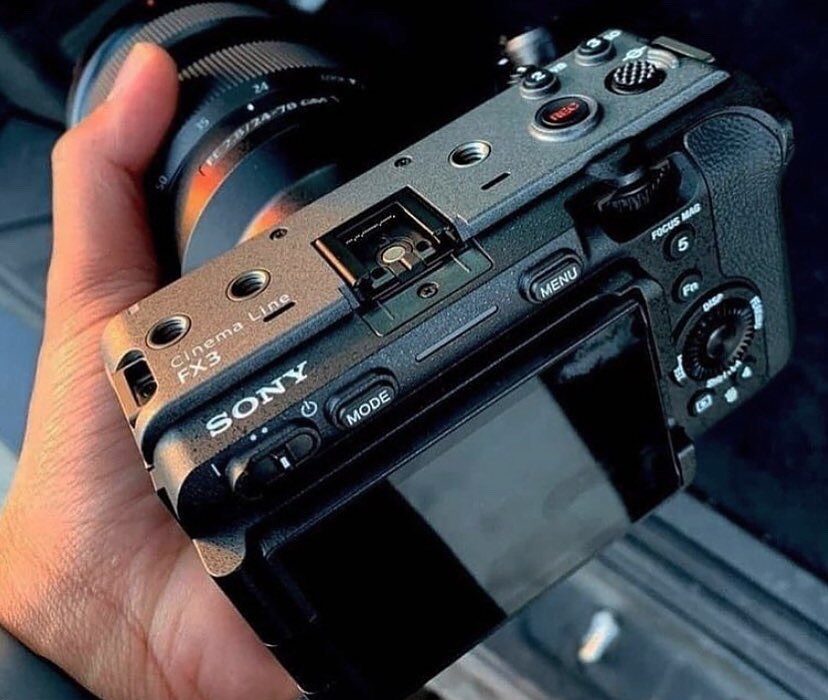 Now remember, this is a rumour so take everything here with a pinch of salt. 😅
The interesting thing about the Sony FX3 is that it is part of the cine camera series (Such as Sony FX9) however, it also bears the Alpha mark ("a") that suggests it is part of Sony's mirrorless camera range.
Its been rumoured this could basically be a Sony A1 in a smaller body with more video features, which could be a very attractive option especially if Sony keeps the prices down. 😁
Another interesting thing about this camera is the top plate revealed a joystick, which is something we have never seen before.
Similar to when the Sony A1 was launched as a direct competitor to the CanonR5, the Sony FX3 is set to be CanonC70's nearest competitor, including other compact cinema cameras such as the Blackmagic Pocket Cinema Camera 6K.
With the release of the SonyA7siii and Sony A1 they both lack a lot of the Cinema Line features and maybe now you will know why. One thing that does look certain is that Sony will be unveiling everything on 25th – 28th February.
So let's keep our eyes peeled. 🎉